View the Paneh Mime "Mantles" Live Stream and Finale Concert
Join the Paneh Empowerment Center
(School of Mime)
The Paneh Empowerment Center is a family oriented establishment that currently offers weekly hands-on instructional mime classes. In addition, The Paneh Empowerment Center frequently hosts weekend mini boot camps, one-on-one sessions and intense mime clinics for ministries aspiring to take their mime ministry to a deeper dimension. The students of the Paneh Empowerment Center are offered opportunities to learn as they grow through traveling and local community events. Join the Paneh Empowerment Center Today and Take Your Ministry to the Next Dimension!
D4H Mega Mime Conference?
What is Mega Mime?
 Mega Mime is a four-day showcase, conference and concert. Paneh Mime will give you first hand access to consumers in and all the surrounding areas; this is also a great networking event to connect with our audience, consumers, founders, troop members and more.
Displaying Excellence in Worship and the Arts…
Annually, Paneh Mime Ministries hosts "Desperate for Him Mime Conference". This conference offers a solid introduction to the basics of pantomime by instructing students in the fundamental principles and techniques of the art. It is an opportunity for mime ministries to network and build lasting relationships. This powerful, life-changing conference has left mime ministers encouraged, empowered and enlightened.
Come encounter a new dimension of worship at Paneh Mime "Desperate for Him Conference". This is no ordinary Arts conference. Our conference offers:
Powerful, creative, transformation sessions specialized in advancing your Arts ministries
Biblically Based Classes designed to prepare ministry for next level worship.
A family-oriented environment that produces lifetime networks and friendships with other arts ministries.
Mime
Pastors Timothy & Chandra Midgette and the Paneh Troop Leaders will facilitate hands-on interactive sessions guaranteed to bring forth healing, restoration, empowerment to mime ministries. Training sessions will offer but not limited to:
Mime Choreography & Techniques
Collaborations Dance & Flags
Paint Application
Facial Expressions
Leadership Development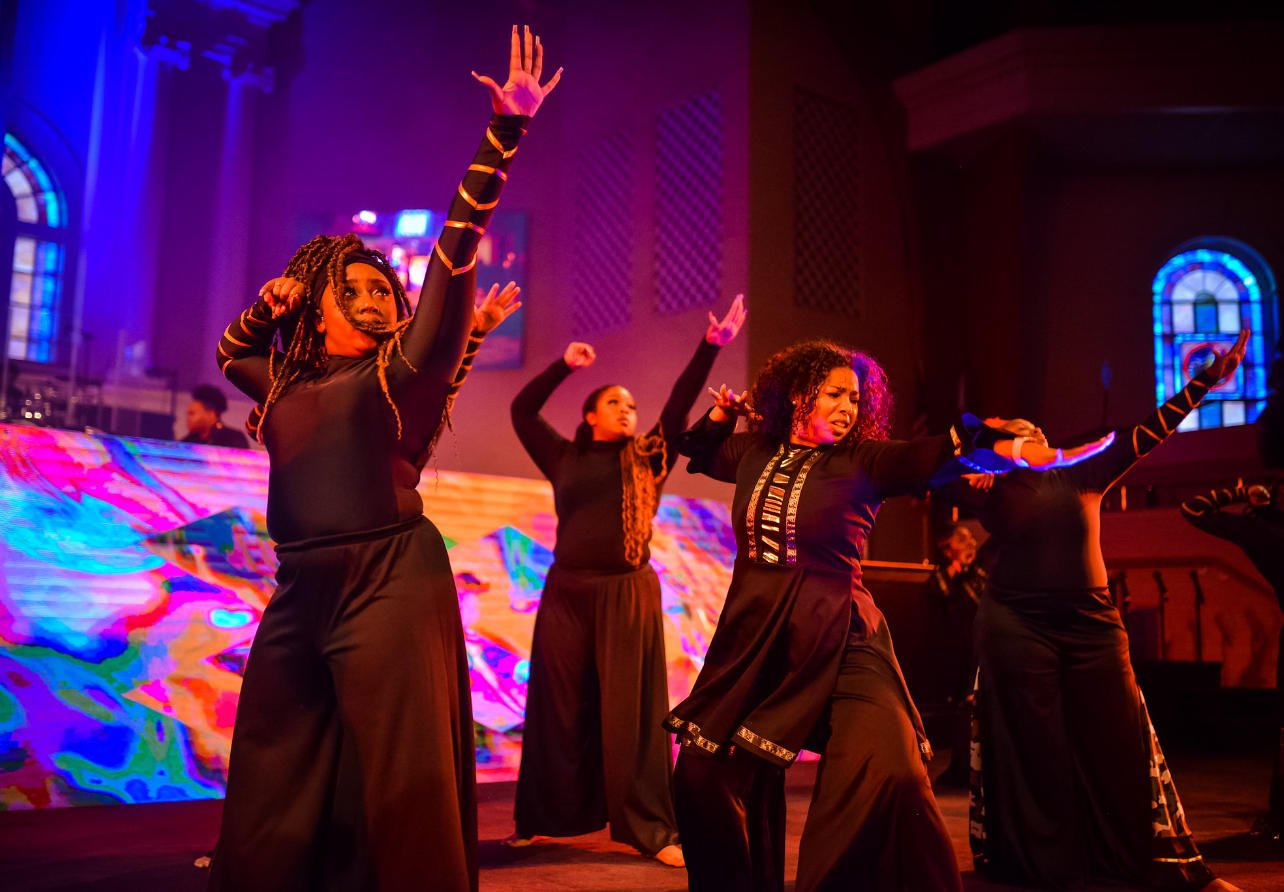 Dance
Led by the founder of Praise in Motion Dance Academy of New Orleans, LA Dr. Delainey Bouie.   Dr Bouie as we all call her is anointed to teach the masses to present ministry in excellence through the art of dance. Her spirit-filled classes will challenge every dance minister of all skill levels to dig deeper and produce greater! Training sessions will offer but not limited to:
Corporate Dance Movement
Worship Expressions
Dance Choreography & Techniques
Corporate Ministry opportunity (Concert Night)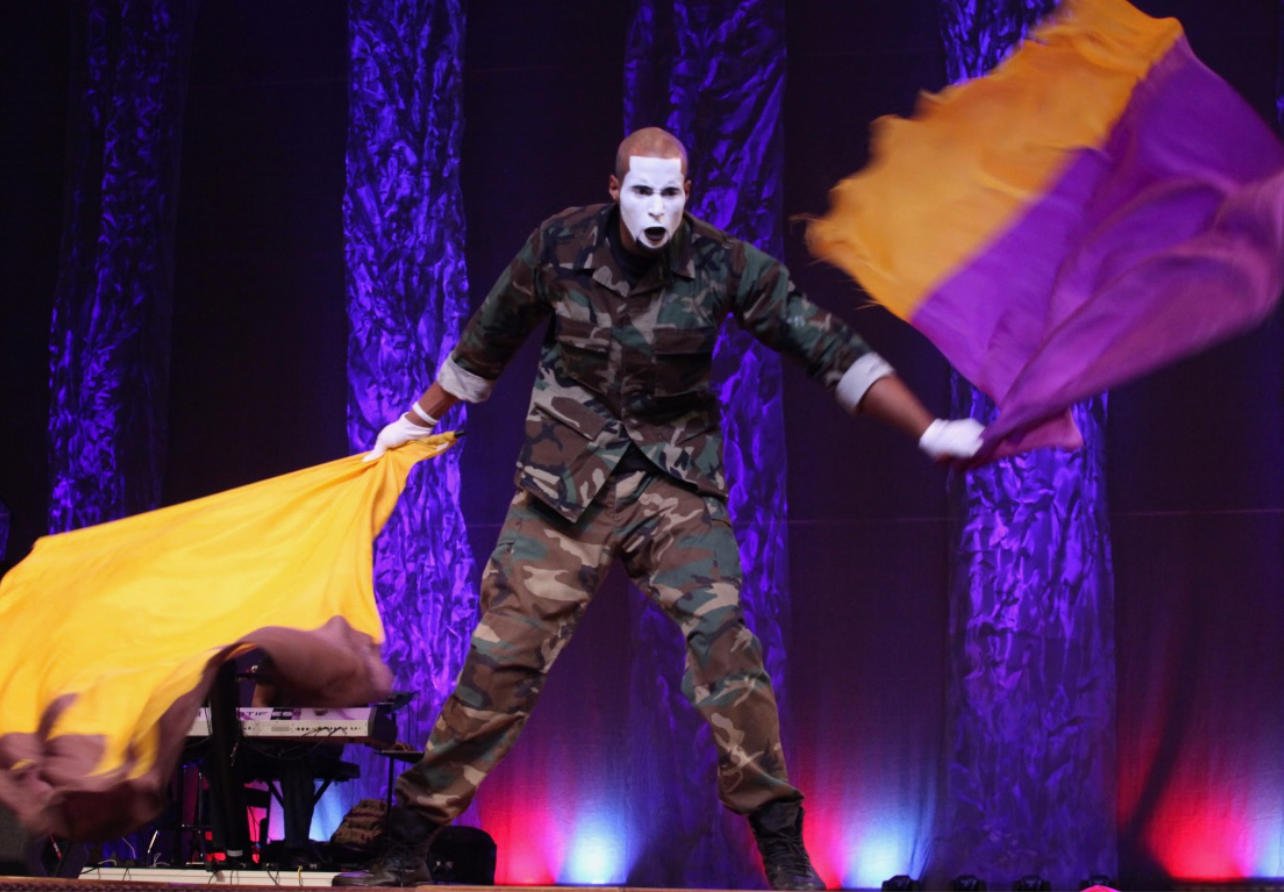 Power Flags
We welcome the newest edition to our Mega-Mime family – Warrior Flags! This Powerful hands-on segment is led by Paneh Troop Leader Jason Barnwell. These sessions explore the scriptural significance and practical applications of warrior flags during worship moments.
Concert Production
The conference concludes with an anointed and impactful worship production featuring all the conference participants.  On one accord, in one place, the participants will present what they have learned throughout the conference. This exciting display of unity is remarkable and life changing. No one leaves the same way!!
HOST A SUMMIT!
Would you like to host a Night of Worship, Boot Camp, or Mime Clinic at your local church?
Contact us at info@paneh.org or 919-495-6333